I have blogged pictures of bird cages before. Well, I was wandering around that same HUGE market, and found a new part where this man was MAKING the cages.  I was so excited.  I just love to watch craftsmen at work. He was quite amused at my fascination.  I guess no one gets worked up over his making cages like I did.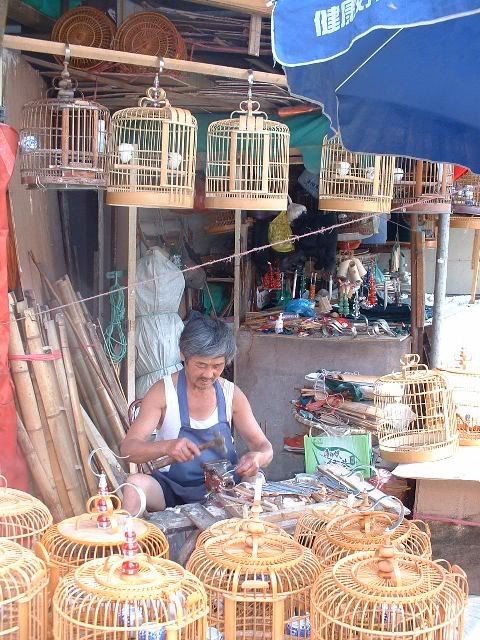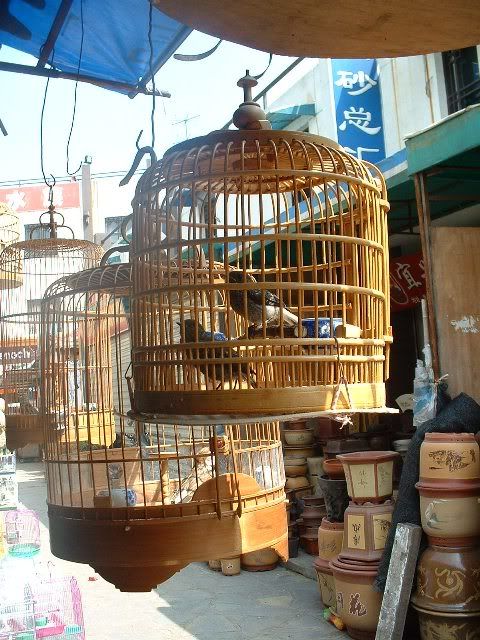 A closeup complete with birds.
This one has the nice covers which are used when transporting your birds to the park or to your friend's house.
And finally just a row of them.  Hope you bird lovers enjoy them!