No tourist trip to Xian is complete without a visit to the Drum Tower and the Bell Tower right in the heart of the city. From the top floors of these buildings, you can see a nice view of modern, downtown Xian.
I love the way Xian is planned in very orderly roads traveling north-south and east-west. The city wall surrounding the city has several gates which also serve as location markers. For example, "I want to go to XYZ beside the south gate."
Smack in the center of the city is this lovely bell tower. In ancient times, it was used to communicate the hour to the citizens, warn them of danger, and signal victories.
Inside we watched a lovely performance of bells and other traditional Chinese musical instruments.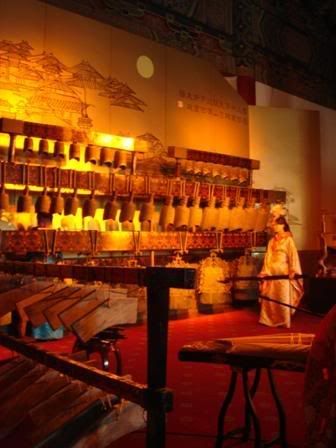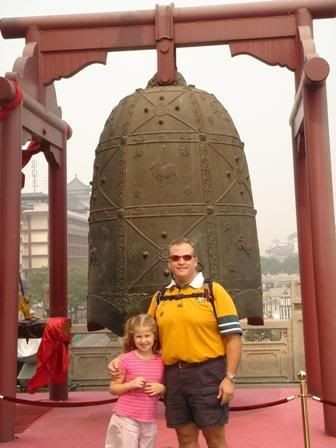 A few hundred yards away from the Bell Tower is the Drum Tower.
Of course, now it's just a slice of history and a popular tourist attraction. For a small price, you can beat the drums yourself.