This is how popcorn is made on the streets. And in China, it is eaten sweet — like kettle corn. It takes a while to get used to, but now I can enjoy either sweet or salty.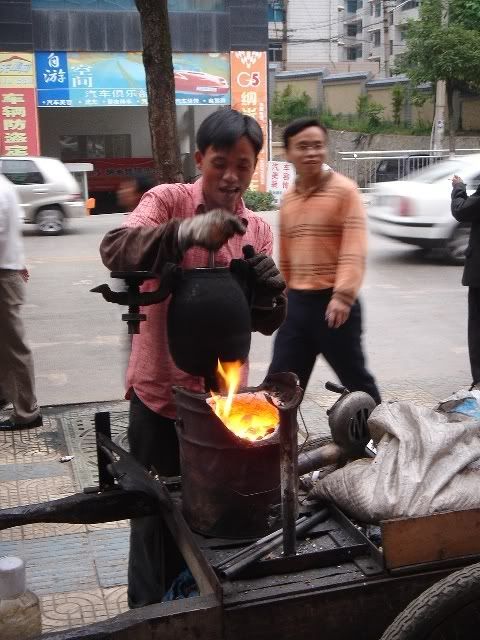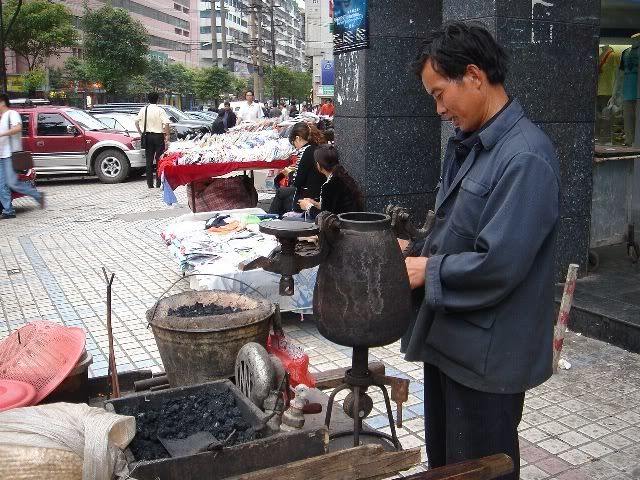 This black pot, burned over coal, is under extreme pressure! When the cook opens it, he warns everyone in the area. It puts out a terrible noise and a huge puff of steam. Exciting! (But I've been startled by it more than once! Now I'm more observant when I see these popcorn carts.)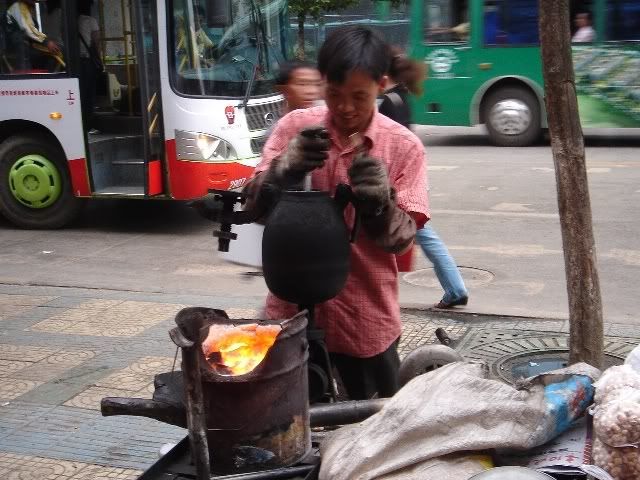 Below you can see the finished popcorn and other corn related snack foods. There's one like Corn-Nuts. The texture is great, but again, it's sweet.
My Chinese friends are always amazed that I can make popcorn myself at home. They think you need this special equipment to make it! And you may be wondering, do Chinese people eat popcorn at the movies? Yes, they do!  🙂