Wow! Lots of people are jumping on the Blog Button Bandwagon! Here is the latest batch.
Guest Hollow Blog

Karin Katherine has TWO blogs —

Weird Unsocialized Homeschoolers — the name we all love but don't have the nerve to use!
Jamie's button suits her to a tee!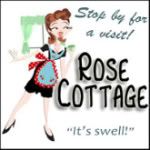 And have you visited Spell Outloud? It's a fairly new blog that I really enjoy.