About My Blog
About My Blog
My blog is hosted by Doreo (affiliate link), which I'm very satisfied with. My initial sign up was a bit complicated because I was living abroad, but Frank, a Doreo associate, helped me through several days of problems, emailing me back and forth until I got successfully set up.
For more about setting up a self-hosted WordPress blog, read this entry. If you need more information about that, visit Blogging with Amy. She has it all laid out beautifully.
My header and button were created by Stephanie Ross.
Improving Your Own Blog
If you want to take your blog to the next level, I have some recommendations for you.
1. Buy Simple Blogging
Simple Blogging is a very practical ebook by Rachel Meeks that helped me tremendously.
2. Subscibe to BEECH Retreat Newsletter & Come to BEECH Retreat 2013
BEECH is a special blogging event unlike any other. And the monthly newsletter has great blogging advice, tailored to the homeschool mom. Sign up for the free publication, but more importantly, come to BEECH. I will be there!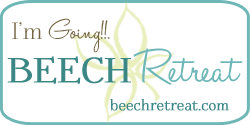 3. Take Melissa's Content Brew Class
If you ever struggle with content for your blogs, you need this one week class held by the writer of MomComm blog. It's fantastic.
4. Join Twitter Chats
Two of my favorites are #HSbloggers on Tuesdays at 3PM Eastern and #BEECHrt on Thursdays at 9PM Eastern.
5. Follow Blogging boards at Pinterest