We have assembled another lapbook — The American Revolution. (No, that's not a nightgown. That's her prairie girl dress sans the apron. Today she dressed in a white silky dress with a silver tiara. Another perk of homeschooling — wearing costumes to class.)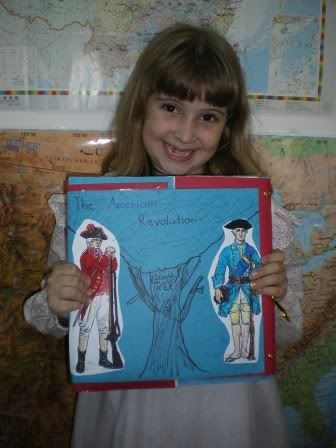 Like all our lapbooks, it's a hodgepodge of many resources. Mainly it's based on our studies from Winter Promise's American Story 1. So the 3D maps that are part of that curriculum, we simple adapt to fit into a lapbook. Other ideas for minibooks and graphics came from the Homeschool in the Woods Time Traveler CD (which was not part of WP AS1 when I bought it but now is).
It was so super-duper fat that we had to create a way to shut it with ribbon and paper fasteners. This lapbook was a first for us in that it could be arranged chronologically — from the taxes that Britain imposed to the final surrender at Yorktown. We had a timeline graphic from another WP Scholastic book that served as the anchor for all the minibooks. And before we but the lapbook together, we used the timeline as a good review activity and for getting the big picture again.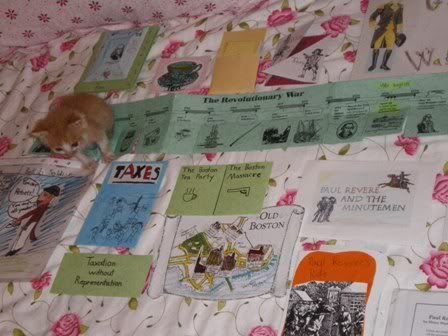 I put the green timeline strip on the bed and had Sprite arrange the different minibooks and notebooking pages in something of a chronological order around it. Then I cut up the timeline into sections and used that to break up the lapbook into parts.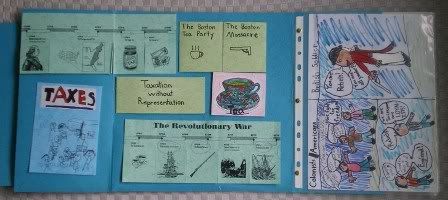 So this is the first part — the events leading up to the war: the taxes and the Boston Tea Party and Boston Masaccre.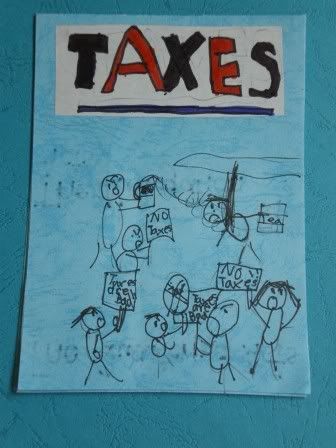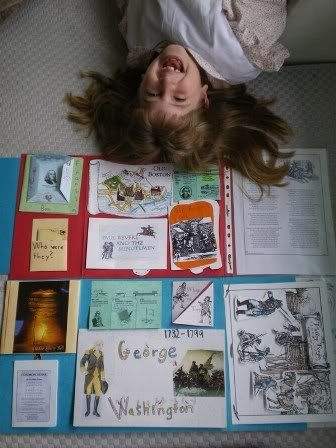 (Here the apron is back on!) Opening the lapbook farther reveals the Battles of Lexington and Cocord, the Signing of the Constitution, and all about Washington. His "mini" book was pretty big and became somewhat of a lapbook inside a lapbook.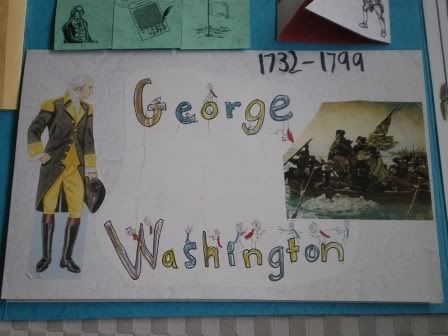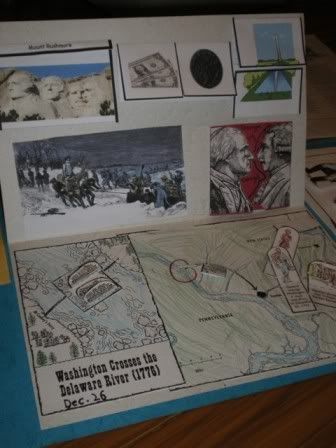 That's one of the reasons we enjoy DIY lapbooking — it's so versatile. There are no "rules." It can reflect what we learned and also Sprite's creativity. The full set of pictures is uploaded to Flickr in case you want even more details.