We finished our study of Toulouse-Lautrec, and I had Sprite  select one of his paintings to reproduce. This is the one she chose —In the Private Booth.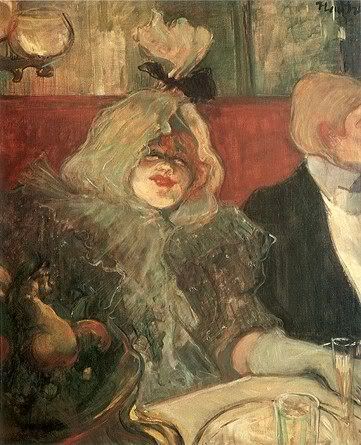 While she worked on her version, I tried to help with suggestions without being too critical. That's such a fine line.
My daughter is so creative that sometimes it's hard to get her to copy something. When I point out something like, "The bow isn't exactly like that." She will say, "Well, it should be. So I changed it."
I frequently have these conversations with her about times to be creative and times  just to copy.
Why do I use this activity with each artist? I think that asking her to reproduce the art causes her to look in detail at the original.