We have just begun studying the solar system, and our Robert Krampf's Experiment of the Week was about the size of the solar system — how perfect!  And all it took to do it was a roll of toilet paper (and we added sidewalk chalk).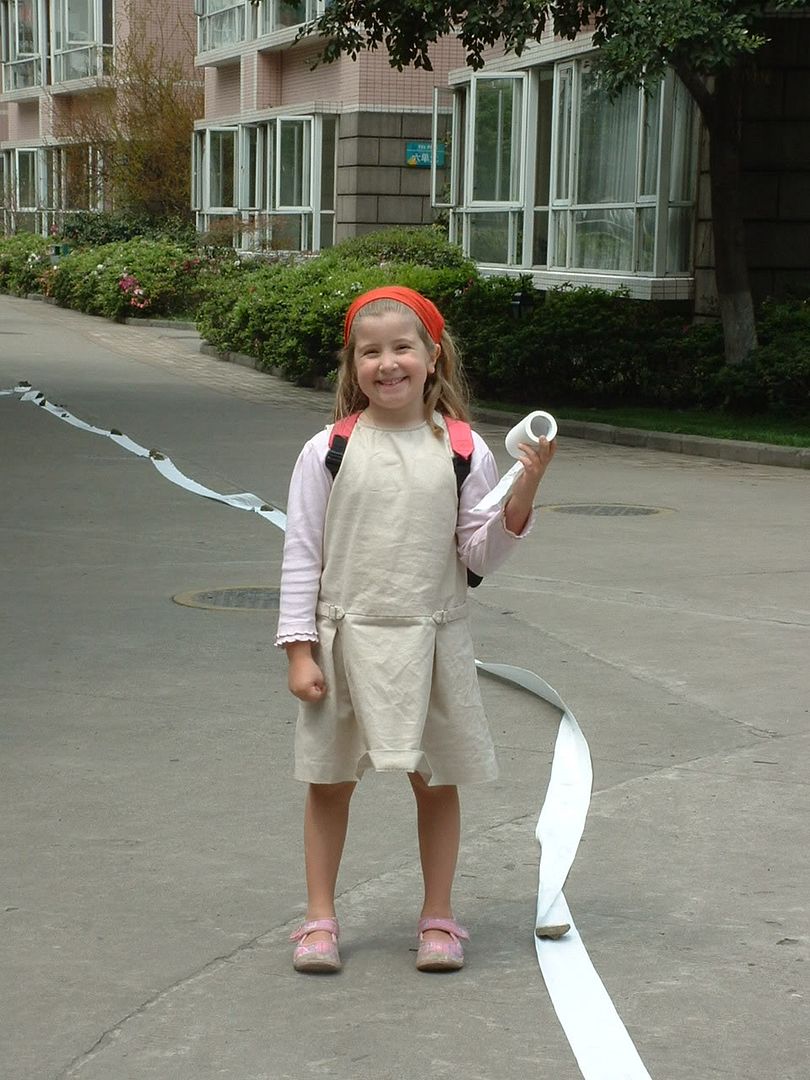 I stood at the Sun and photographed the entire Solar System.
When I read the part about the closest star being (according to our scale) as far as 6,334 rolls of toilet paper unrolled, DD said, "Wow!  That much toilet paper……………….Let's DO IT!"  Whoa, Nelly!  I don't think so…..
This Week's Experiment – #460 Scale Model of the Solar System can be found at Robert Krampf's Experiment of the Week. Unfortunately, these are not free any longer.