This week Sprite wanted to take the photos, so I obliged. These were the three images selected by her to share on the blog.
We had a great time watching this butterfly. Its wings were green like a leaf on the outside, but when it flew, you could see the most beautiful, brilliant yellow on the other side!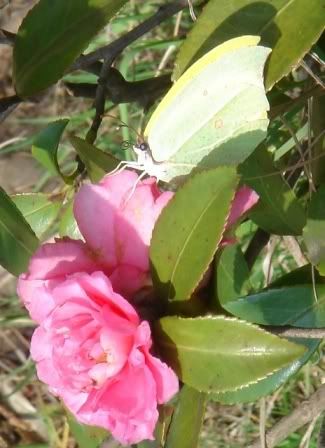 She chose this particular shot because you can see its mouth parts so well.
This one made the cut because of the bee buzzing around.
We did more catching small fish, but this time we managed to document it.
>I even pulled out the Handbook of Nature Study and read some details in passing, with the book on my lap as Sprite added to her journal. It was worthwhile because as I mentioned the number of fins most fish have, we evaluated her drawing again. Her fish was lacking some fins. So I told her to look at the fish more carefully.
She said, "Well, if the book says it has seven fins, then I'll draw more!"
"No, Sprite!" I corrected her, "The FISH itself is the authority not the book! Look at the FISH!"
A great teachable moment! I also encouraged her to look closely at the small bits of color that are on these seemingly gray or clear fish. We saw blue, yellow, and red.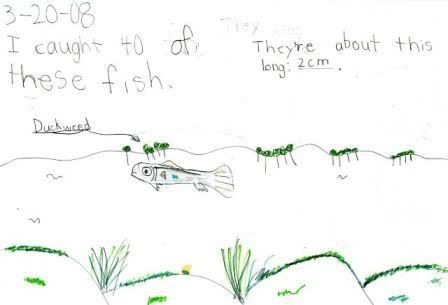 But it was a bit funny when her dad asked her about her day of homeschool and the one thing she could remember was that fish have an anal fin. Oh my. He gave me a funny look. What can I say? Nature study is memorable!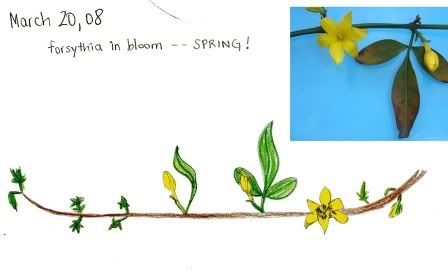 And lastly here is my journal page (with photo inset).