Don't let my title "A New Homeschool Routine" mislead you. My recent homeschool goal is to incorporate nature study in a regular and consistent way — one nature walk every week and time spent documenting our walk in a nature journal.
I've done a lot of research and bought some books (used, online; don't have them yet). I've joined a Yahoo group just for this topic — CM Nature Study. To help motivate my study and have a place to store all my ideas and links, I've created this new page all about nature study, Charlotte Mason style.  Now if I can just DO it!
First step — we had our weekly nature walk! We set a goal of 30 minutes walking around our apartment complex. We had so much fun that it was 90 minutes later when we came back home! We took pictures, made sketches, and collected some dead insects.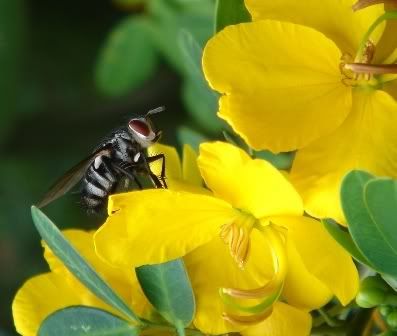 An ugly old fly actually looks attractive when sitting on a yellow flower!
We saw loads of these beetles, dead on sidewalks and stuck in crevices of rock walls.  We have yet to identify them, but we will.
Sprite really likes this tree — it has green bean looking pods and bright yellow flowers! We were able to identify it simply from its leaves with this really cool online field guide.
As you can see from the background, this tree is right by an apartment building. We're trying hard not to let living in a city of millions hinder us from nature study! So what that we don't have acres of woods to romp in? We do have nature around us!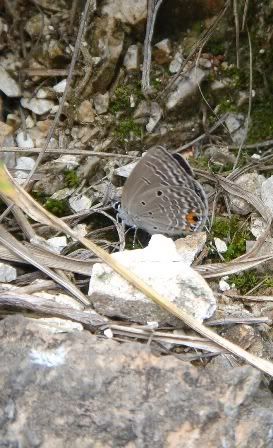 We saw hundreds of these butterflies on our walk! We even caught three of them with our net, put them in a glass jar to study, and then released them later (of course). The backs of their wings (not visible in picture) are a brilliant blue. But when they are still, only the duller brown shows. Smart!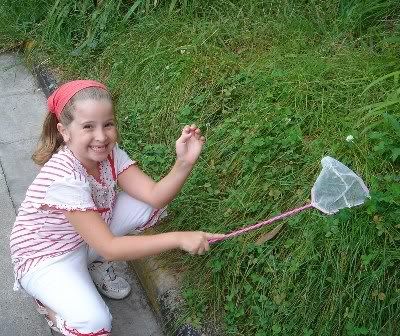 Sprite made a simple list of what we saw. The beetle is checking out his portrait!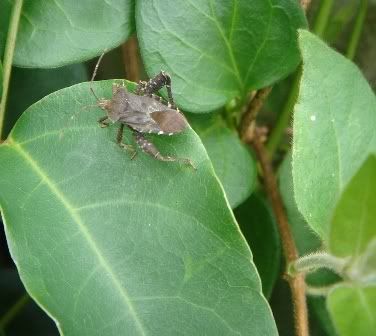 So, have you done your weekly nature walk?