You know that my camera broke. It's being repaired, but I bought another one in the meantime. I've been wanting a nice camera, and I finally have one! I am so excited!
Anyway, during those weeks of having no camera at all, I remembered an old but usable digital camera we'd bought about six years ago. Actually, it turned out not to be usable anymore. It simply would not focus. I laid it aside, wondering what to do with it.
A few days later Sprite was in her room setting up a mall — a restaurant section, a repair shop, a vet, etc. She asked if she could play with some of the real tools in our simple toolbox. "Sure," I said, "and I've even got something you can pretend to repair!"
I love this look of concentration!
She resorted to nail clippers at one point in her "repair."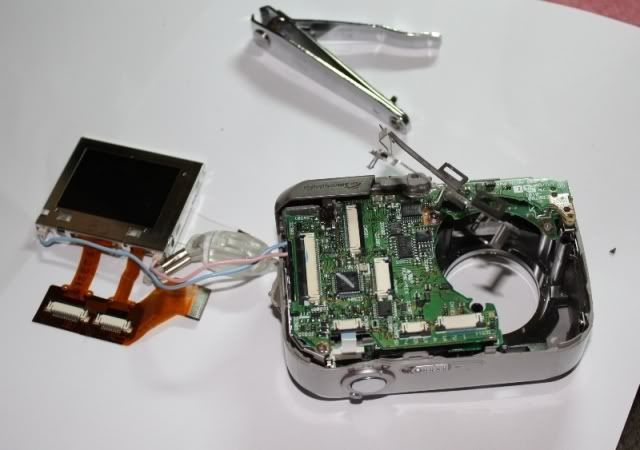 She thought it was great fun! And I figure that it was a better use of the camera rather than just throwing it away immediately.