This was a very fun study — the rainforest!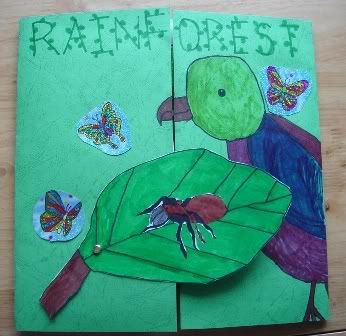 Sprite designed this cover with the moving leaf! It was all her idea and design.
Our Sonlight Core 2 curriculum had a few days scheduled for a study of the rainforest, but I decided that this fascinating habitat needed far more time! So I held it back to the end of the school year. Once we had done all our other curriculum, this made a nice extra unit study to fill in the gap as we wait for new material. Right now I have no set curriculum. We've been doing a Composer study and this Rainforest study along with reading and math.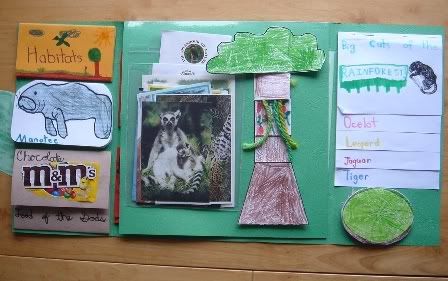 The resources we used were mostly online as we only had three books that dealt with the rainforest at all. I've compiled my links on a new webpage Rainforest Lapbook. (Even if you don't lapbook, the resources would make a great unit study.) From that page, you can access templates I made for many of the minibooks in the lapbook.

More rainforest lapbook pictures can be found at this Flickr set.