We've had an unusually cold winter this year, and the weather has done some strange things. We've been covered in ice for four days now! Although it's made transportation difficult, it's been great fun for Sprite to have some winter nature walks in the outdoors right inside our apartment complex.
She is fascinated by icicles even if they are hanging from cars! But more fun and beautiful are the ice leaves. The ice leaves actually show the imprints of the veins!
This tree right in front of our building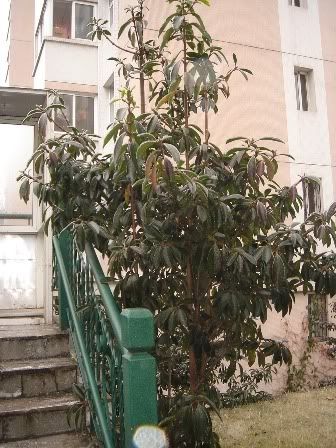 creates ice leaves like this, a double


and this, a triple.


This tree's curly leaves made delicate, curved ice leaves.


Sprite says this is her favorite plant for finding ice leaves.


You can see why. What a huge ice leaf! And look at that detail!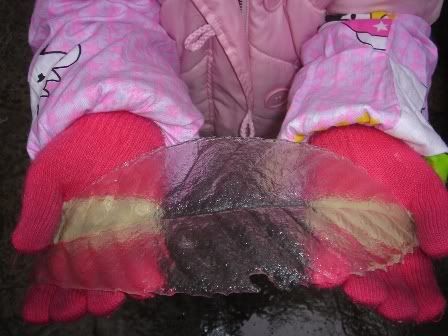 She told me that the leaves with insect holes create ice leaves with holes in them. Wow! She's really observing carefully. This is play, but it's learning at the same time. It's worth braving the nasty weather to go outside and experience nature. Charlotte Mason said that bad weather was no excuse for not having nature walks. She's right! I'm cold inside anyway; why not go out and have some fun? I'm terribly cold natured. But the fun we have really does take my mind off the cold. And when I go back indoors to my 50 degree home, it seems toasty!
More ice leaves from a long, spiky leaved plant.


And one last plant.


Its ice makes for great fun. Watch the video to see it.