Our latest artist has been Picasso. What a shift from all the Impressionists we've studied before! Sprite is enjoying the Cubism a lot, but she dislikes the nude aspects. Since it makes her uncomfortable, we just skip over those or cover the "offending" parts. The book that we are using has a nice variety of his work, so even omitting the troubling paintings leaves us a lot to study.
Here is the work that Sprite chose to draw a version of. I ask her to make her own version because I think that it requires her to study the original very closely.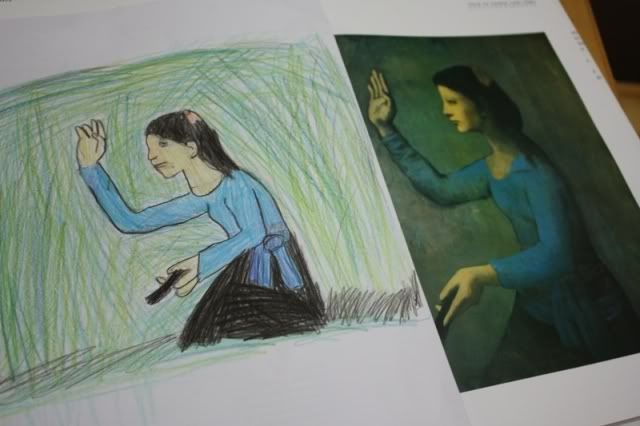 And we also used some magazine ads to practice making some cubist styled art. First is Sprite's:
Then mine. This was really fun! We'll do this again, I'm sure.
For more about the specific books and links we used, see Picasso Artist Study. In addition, there are links to printable coloring pages and notebooking pages specific to Picasso. All of our artist study photos are at Flickr Artist Study Set.