This year's art study has been going well. In an attempt to be more "Charlotte Masony" with our learning, I bought five big sized books filled with reproductions (and some text) each featuring a different artist. We started with Van Gogh since there wasn't anything in that book that I thought I'd have to edit. (I'm considering gluing pages together on some of the books, but I hate to deface them.)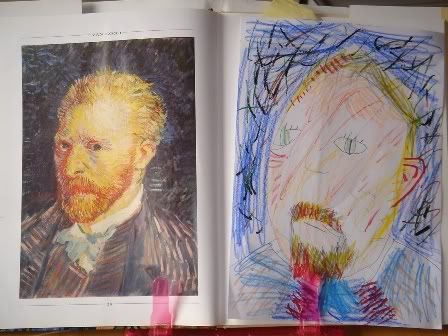 We simply look at one work of art per day.  Sprite studies it and orally narrates it back to me.  Then one day I asked her to make her own version of a Van Gogh, copying it as closely as she could.  This was the end result.  Pretty good.
What are you doing for art?