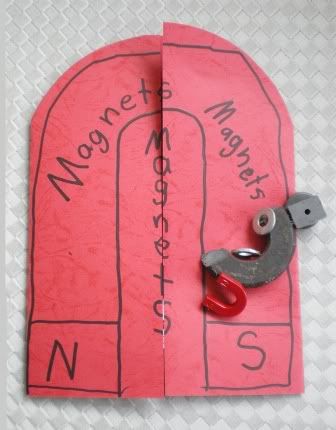 During  our one week magnet marathon, we completed a very simple lapbook.
(Click the photo to see more pictures.)
Visit Homeschool Share for a few magnet minibook templates. (Scroll to M for magnets.)
Rounding one end of the lapbook made it have the shape of a horseshoe magnet!
The most fun we had studying magnets was definitely playing with the iron filings. It's quite fascinating to watch how they react to a magnet's force. We never tired of those filings!
A fun craft idea with magnets that we have not yet done, but have plans to do are these adorable magnetic bookmarks.