We have finally completed the Ancient Greece lapbook this week after two months.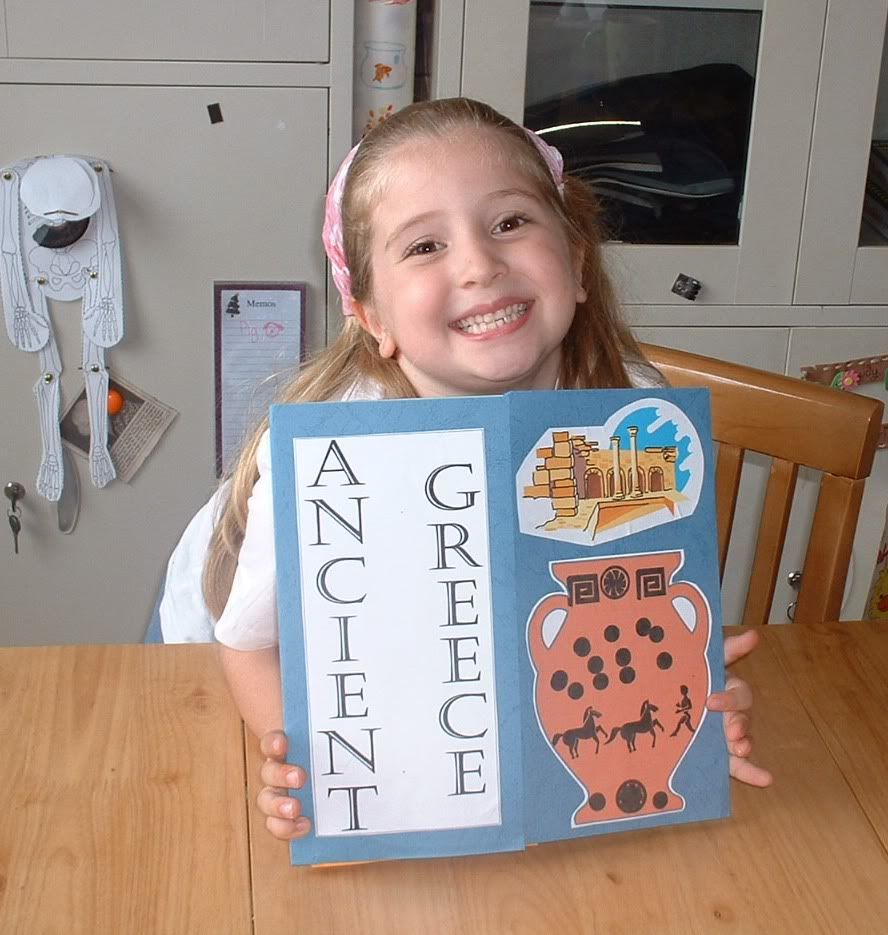 She told me today that the best part about making the lapbook is putting all the minibooks into the folder. There is a grand feeling when you've completed a project! And I love the way she goes back over and over to the old ones, reviewing facts without even realizing it!
Ancient Greece Resources used:
Sonlight Core 1 books — The Greek News by Powell and Steele; A Child's History of the World by Virgil M. Hillyer, and The Usborne Book of World History
other supplemental books —Spend the Day in Ancient Greece by Linda Honan, Good Times Travel Agency: Adventures in
Ancient Greece by Linda Baily (we LOVE this series!) , Edupress Color and Learn Ancient Greece
favorite website — Birmingham Museums and Art Gallery
Read more about an Ancient Greece Unit Study at Greek Classics for Children.